Welcome to Resourceful Internet Solutions, Inc. (RIS),
the leading dispute resolution technology provider since 1996.


RIS is proud to announce the launch of our new ODR.com platform!
See the announcement here.

This new online dispute resolution platform combines the functionality of CaseloadManager.com and CREKODR.com, creating the most powerful ODR system in the world!
About the RIS Network
ODR.com is now a sibling site to Mediate.com, Arbitrate.com, and Ombuds.org. These sites, all managed by Resourceful Internet Solutions, Inc. (RIS), support the work of tens of thousands of dispute resolvers around the world.

RIS is home to:


RIS offers proven online technologies for mediation, ombuds & online dispute resolution (ODR) systems and professionals.

What makes RIS unique?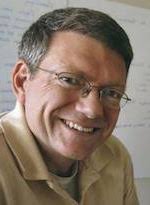 Thanks for your interest in RIS!. Let us know how we can help you!
Colin Rule, CEO
Resourceful Internet Solutions, Inc.